01. Between The Lines
Foreword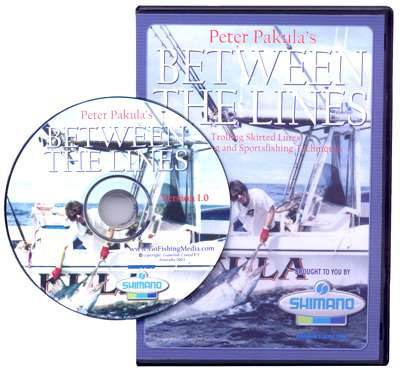 Between The Lines was a revolutionary interactive CD made by Peter Pakula in 2002 which quickly became the bible for game fishermen worldwide. Over 30,000 copies were distributed either being purchased or as an addon for Shimano Tiagras when they were introduced in Australia, New Zealand, and the USA.
Between The Lines (BTL) is now available here at no charge for you to peruse and perhaps get you thinking about the way you fish for the mighty game fish that roam our oceans.
---
'The underlying spirit of angling is that the skill of the angler is pitted against the instinct and strength of the fish and that the latter is entitled to an even chance for its life'
From The Tuna Club, Avalon, Santa Catalina, USA
---
The message above is the spirit under which this project has been undertaken. All that follows is to help ensure that you can increase your enjoyment and realise your dreams in this exhilarating sport Please go through each page and its text in sequence to get the full benefit of the information contained within it.
You will find the aspects of game and sports fishing discussed are quite simple to grasp. As a result, it will become more difficult to conceive that the fish has had an even chance for its life. If this is the case then my reward will be that you consider tagging them all, the big and the small.
Please enjoy all that follows,
Peter Pakula